Listen Buy Share
LIVE

YOUTUBE
Bridget Grey and Johnny Normal did includes songs from "Odd to love" in their shows this week. Proud and grateful. Thanks so much!! And of course thanks so much to Artefaktor Radio!!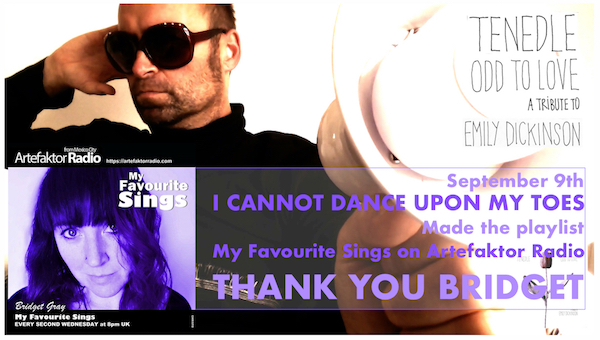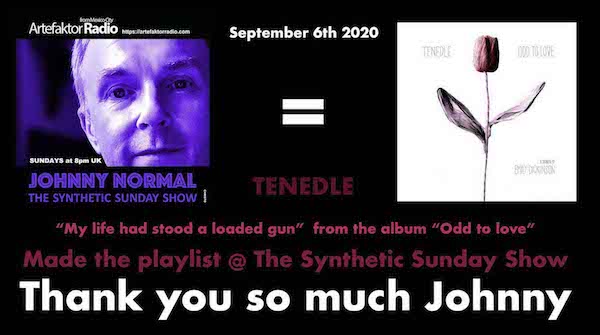 Let's start with a short reconstruction:
1997 Esperience Visionarie – Tenedle – Demo
1999 Fucsia – Tenedle – Demo
2000 Smulltronstallet – Tenedle – Demo

Dear friends, supporters, music lovers, Sussurround will release some "new" music from Tenedle on Friday, 4th September 2020. A very special record, titled "ExtraVergine" made of 17 songs, written by Tenedle between 1995 and 2000, once included in 3 different demos, are now re-mastered, some of them re-recorded, following the original sound and midi-score.


The album will complete the gap, the lapse of time between the brake up of The band Laughing Silence, in 1994 and Tenedle's first "Official" solo album, Psicfreakblusbus, released in 2003. "ExtraVergine" will be available on Tenedle's Bandcamp page/ Discography page only, for free, for all the "PLAY INSIDE TENEDLE" subscribers. Subscribe here


BUY THE ALBUM AND SUPPORT TENEDLE'S MUSIC HERE:
ExtraVergine